Rating Christmas films can always be a little bit controversial, but to save arguments, here is our definitive list of the top 10 Christmas films of all time.
---
1. Elf
Elf surely has to be up there with the best films of the decade, right? The movie follows the journey of Buddy, the lovable elf-raised human who ventures to New York to find his people. Whether it's the first time you're watching or the seventeenth, this film never loses its charm.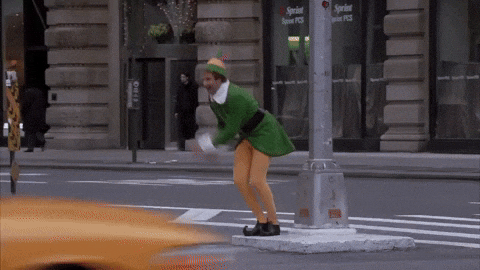 ---
2. How the Grinch Stole Christmas
A much-loved classic since 2000, It definitely wouldn't be Christmas without the Grinch. The story is based on Dr Seuss's book and is all about the Grinch's wicked schemes to destroy Christmas in Whoville.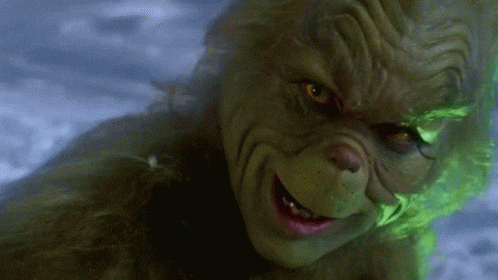 ---
3. Nativity
Released in 2009, Nativity arrived slightly later to the Christmas movie scene. The film follows Primary School teacher Paul Maddens and his attempts to put on a great nativity show with help from assistant Mr Poppy, (who turns out to be more of a child than a teacher). The film is lighthearted, funny and perfect for all the family.
---
4. Bridget Jones's Diary
There is some controversy as to whether Bridget Jones's Diary is a true Christmas movie. While it certainly has less festive factor than Elf or How the Grinch Stole Christmas, the film definitely still qualifies as a Christmas movie in my opinion. The film begins at a Christmas party and the narrative revolves around the agonies of being single at Christmas time. If you fancy a less soppy romance than the likes of Love Actually, then Bridget Jones's Diary is for you.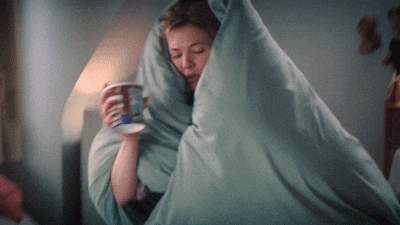 ---
5. Love Actually
Starring Colin Firth and Emma Thompson, Love Actually is a classic romance film which follows the interrelated lives of eight couples as they try to find love before Christmas. It's a soppy film no doubt, but nonetheless, it's an entertaining watch.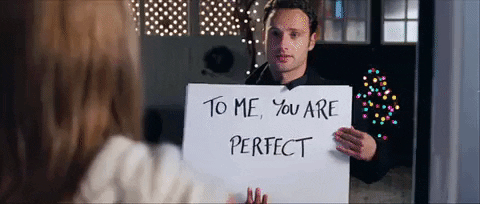 ---
6. Home Alone
A classic tale that has to be included on the list. When eight-year-old Kevin is left behind when his family leave for France he is immediately thrilled at having the house to himself. However, when thieves try to break into his home, he has to try to fight them off…
Disney has revealed they are in the process of producing a remake of Home Alone, featuring Rob Delaney and Ellie Kemper.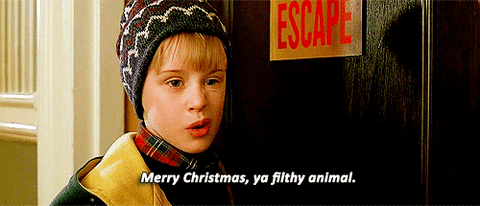 ---
7. Miracle on 34th Street
A heartwarming tale about a little girl who rediscovers her faith in Father Christmas, starring the beloved actress Mara Wilson, who gained fame from her performance in Mrs Doubtfire and Matilda. Miracle on 34th Street is a tale that can be enjoyed by all, old and young.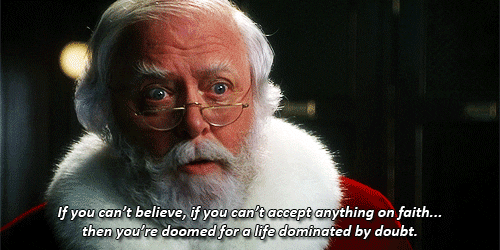 ---
8. The Holiday
A Christmas romance about two girls who swap homes for the holidays to escape their relationship issues. Their plans to have a straight forward break alone goes very wrong when both girls fall in love. The Holiday is a classic and Christmas would be very weird without it.
---
9. The Snowman
While some may argue that The Snowman is childish, it's clearly a timeless tale that has touched many people as ever since its release in 1982, it's been shown annually. The Snowman is a wordless animation that focuses on a young boy's adventures with a snowman who has come to life. The film ends with the poignant song, 'Walking in the Air'.
---
10. The Santa Clause (1994)
Last but not least is The Santa Clause, starring Tim Allen and directed by John Pasquin. The Santa Clause is a heartwarming tale packed with plenty of comical moments that are fun for both adults and children.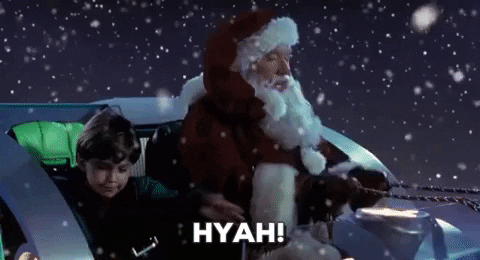 ---
Do you agree with our list of top Christmas films, or do you have a different all time favourite? Let us know in the comments below.
Enjoyed this article? Don't forget to check out the rest of the Blog for more Christmas articles.
---
Youth Discount is for all students, apprentices and 16–26 year olds!
Login or join now to unlock the latest offers, deals, discounts, free stuff and voucher codes from your favourite brands.


Fancy joining our creative team? We're always on the hunt for talented vloggers/bloggers.
Send us an email telling us about yourself, and what ideas you have!